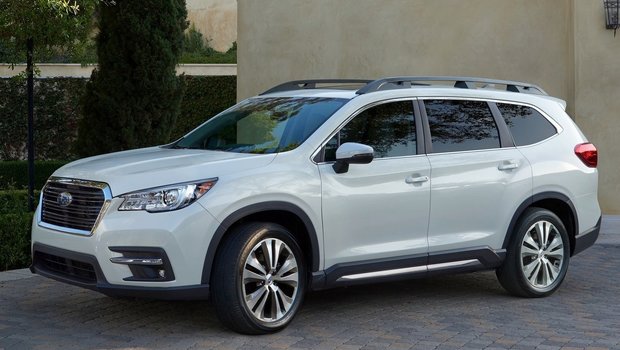 The 2019 Subaru Ascent is an SUV that has a lot to offer.
By unveiling its all-new 2019 Subaru Ascent at the last Los Angeles International Auto Show in November, Subaru is back in full swing in the mid-size sport utility vehicle segment and will offer this year a vehicle that will be perfectly adapted to the needs of a growing family. With its new Ascent 2019, Subaru demonstrates that it understands the needs of today's family very well.
2019 Subaru Ascent: An SUV That Meets Several Needs at the Same Time
The 2019 Subaru Ascent is an SUV that has a lot to offer. Indeed, the Ascent is a perfect blend of driving pleasure and versatility, and it should be able to please those who want to have fun driving despite needing a spacious vehicle that provides style, interior space for everyone in the family and a ton of cargo space.
The new 2019 Subaru Ascent will be powered by a new 2.4-litre turbocharged four-cylinder engine producing 260 horsepower and 277 lb-ft of torque. This all-new engine, currently not available on any other Subaru model, will be able to tow up to 5,000 lbs and allow the new Ascent to reach 100 km/h in just 7.5 seconds.
In addition to offering a new engine that is as powerful as it's fuel-efficient, the 2019 Subaru Ascent offers several features and characteristics that prove it was designed with the needs of a family in mind. Indeed, it will offer the latest connectivity technologies for passengers in addition to also offering modern and advanced security technologies.
In particular, the EyeSight feature set includes several driver assistance systems designed to keep you and your family safe. But that's not all, the new 2019 Subaru Ascent is also composed of stiffer steel which protects you in the event of an accident while also allowing smaller pillars which improve visibility.
To learn more about the new 2019 Subaru Ascent, contact us today at Subaru Repentigny!